SPI-MS
Master and Slave SPI Bus Controller
Symbol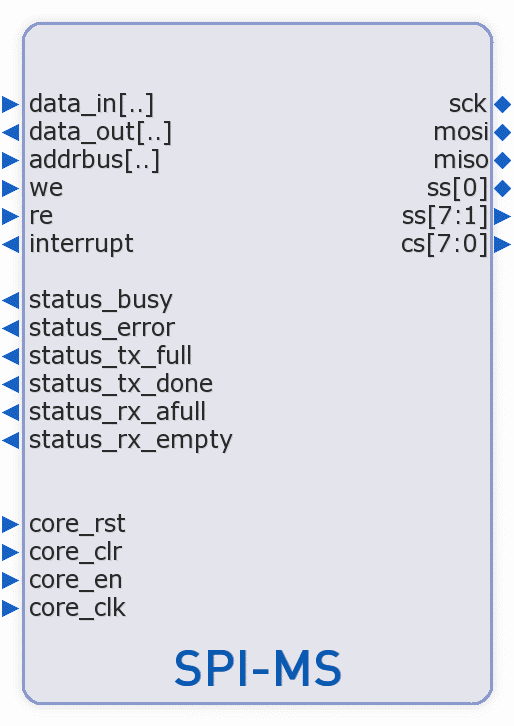 Features
Run-time programmable Master or slave mode operation.
Bit rates generated in Master mode: ÷2, ÷4, ÷6, ÷8, ÷10, ÷12, ...÷512 of the system clock.
Bit rates supported in Slave mode: fSCK ≤ fSYSCLK ÷4
Support for 1,2,4 or unlimitted bytes multi-byte frame data transfers, run-time programmable.
Support for partial word transfer in 2, 4 or unlimited multi-byte frame modes.
8 Slave Select lines.
8 Chip Select lines.
Configurable RX and TX FIFOs.
Little or Big Endian byte mapping in multi-byte frames.